Pudsey Carnival
May 18, 2019 @ 12:00 pm

-

3:00 pm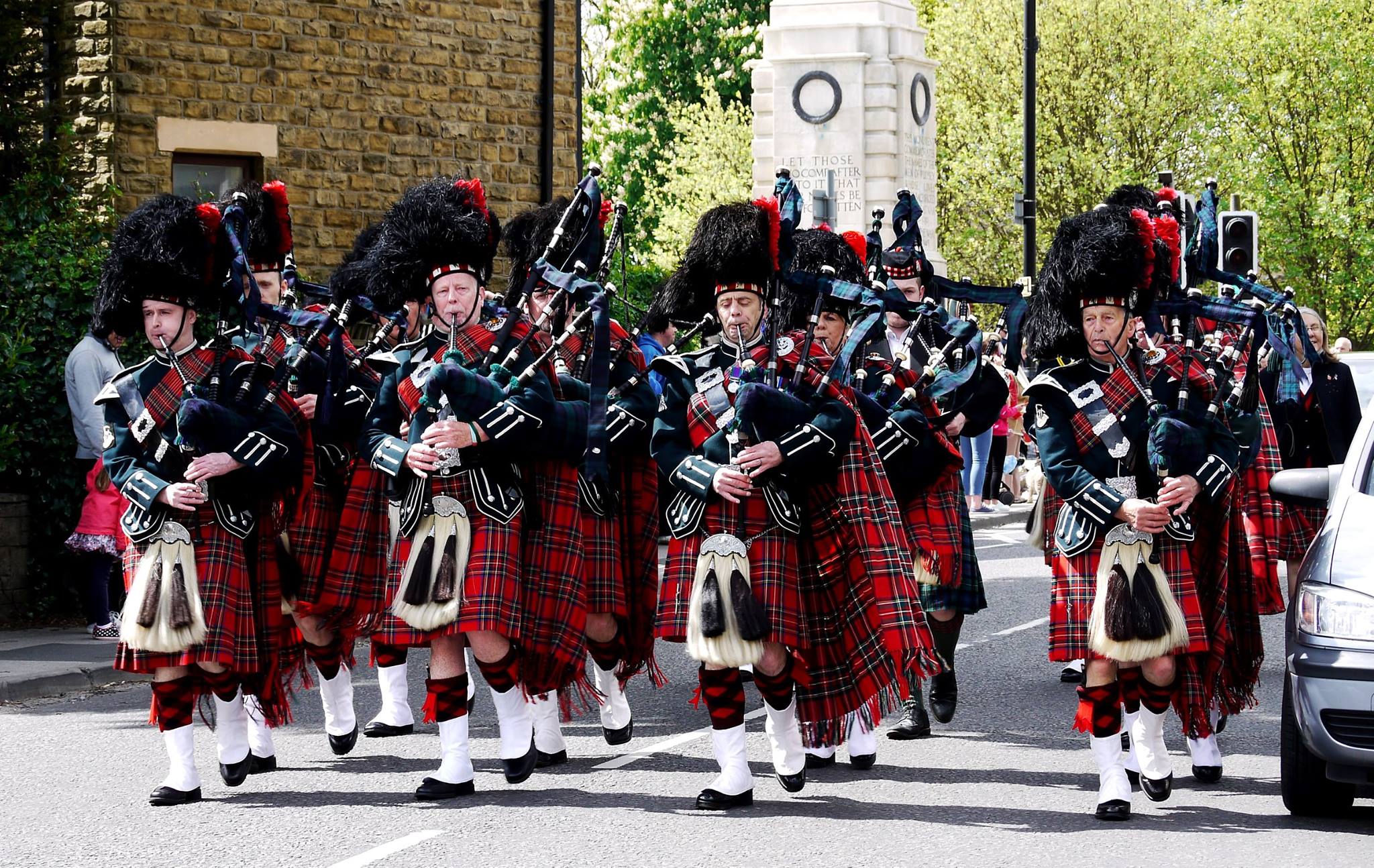 City of Leeds Pipe Band is once again taking part in the brilliant Pudsey Carnival!
2018 marks thirty consecutive years of Pudsey Carnival, but few people know that the Pudsey Carnival actually began in 1898. It started initially to showcase the town and secure it a Charter Status – Which was awarded in 1889 by Queen Victoria -the Carnival stopped shortly after in 1890. In 1923 The Mayor – Councillor Richard Ingham, inspired by his attendance at Blackpool Carnival, decided that Pudsey can do better and the Carnival was resurrected that year with just a months notice.  Funds raised from the Carnival were donated to Pudsey Medical Charities.
Following the end of the war in 1945 and the subsequent start of the NHS, the carnival once again serving its purpose stopped. It was resurrected again in 1988 and funds raised over the years have been donated to local groups. In 2016 their Chairman, Simon Seary, inspired by the Royal Hotels siting of the first defibrillator and his neighbour being saved by a mobile machine at Bramley Park run, suggested the funds be raised towards defibrillators for Pudsey – which has brought us full circle with a nod to the past by funding medical equipment.
Needless to say, fundraising in 2016 far exceeded the Carnival Committee's highest expectations and we were able to fund and site four 24hour access defibrillators in Pudsey. Further funding from local groups and individuals, Waterloo School, Crawshaw and Grangefield Schools donation from their non-uniform day, The Fox and Grapes music festival and Pudsey's own 2017 carnival Queen's family fundraising efforts – The Kite Family – all inspired by the Carnival, have meant that Pudsey has added four more in 2017 followed by two more in 2018!