Knaresborough Bed Race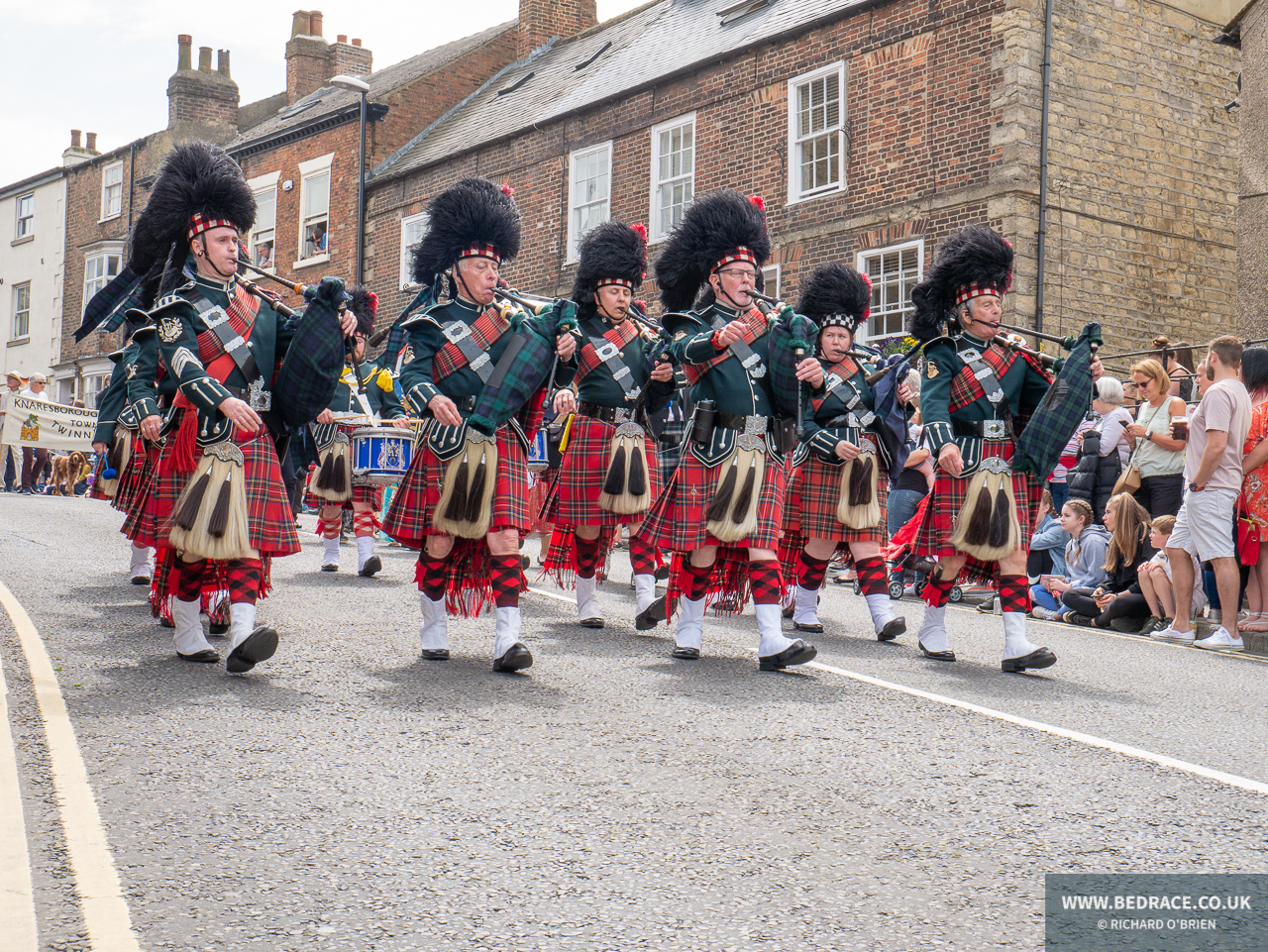 The Great Knaresborough Bed Race is something different: it is part fancy dress pageant and part gruelling time trial over a 2.4-mile course, ending with a swim through the icy waters of the River Nidd.
First staged in 1966, Bed Race has spawned other similar events in the USA, Germany, New Zealand and elsewhere in the UK. It is great fun, a fantastic spectacle and, being held in Yorkshire, an earnest competitive effort, pitting teams against their fiercest rivals, their erstwhile friends or even against themselves. But, whatever happens, it is never good enough, and each vows to be back to do better next year!