About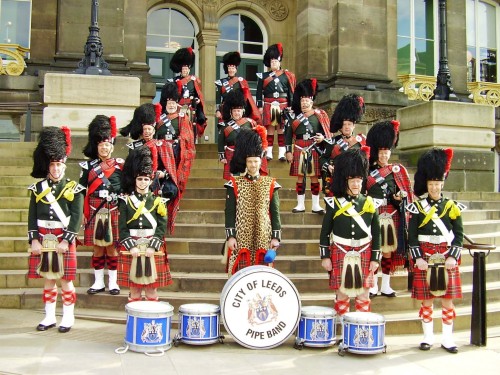 Formed in 1960 as a self supporting, non- profit making organisation the band has championship success to its credit as well as television appearances and continental tours.
The uniform is based on the Royal Stewart Tartan with green coatee and feather bonnet with red hackle.
The band is made up of volunteers of all ages who enjoy the playing of pipes or drums, and we would welcome new members either experienced or beginners.Tuition is available for anyone who has an ambition to play,see details on contact page.We currently have vacancies for both pipers and drummers.
Engagement programmes for the band are arranged with particular attention given to programme content and performance to suit the occasion. Full band, small groups or individual pipers are available.
No comments yet.
No trackbacks yet.